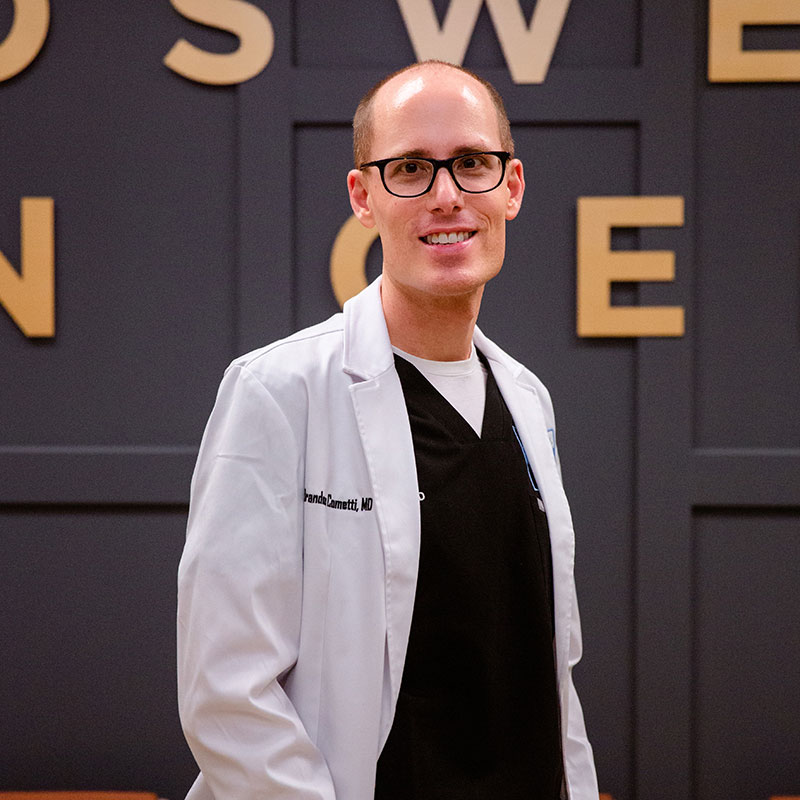 Meet Dr. Cometti
Born and raised in Roswell, Dr. Cometti is proud of his family's small-town roots. Though his college and medical school years took him to Texas, he ultimately returned home to be close to family and serve the community he knows and loves.
He earned his undergraduate degree at Texas Tech University. He received his BA in Biochemistry, Summa cum laude, in Honors Studies with a Minor in Biology. From there he attended Baylor College of Medicine where he received his Doctor of Medicine with Honors. He completed his residency training in Family Medicine at Memorial Family Medicine Residency Program in Sugar Land, TX. During his residency he developed an interest in dermatology and received additional educational training in that field, which allowed him to come home in 2015 and provide those much-needed services to the people of southeastern New Mexico. In 2020, he founded Roswell Skin Center in further pursuit of his passion for providing better access to skin care for his community.
He currently serves as a member of the Board of Trustees at the Eastern New Mexico Medical Center. He also serves as an assistant professor for the Burrell College of Osteopathic Medicine, helping educate and train our future doctors.
He met his wife Emily many years ago, and they married in 2009. Together they have 3 children. Dr. Cometti's "off time" is rare, but when he is not treating patients and serving as medical director at Roswell Skin Center, he can be found fishing, hunting, camping, enjoying the outdoors, golfing, playing with the kids, and relaxing with his wife.
Back To Providers